MarketClub copywriting sample
In this particular case, the client - MarketClub - asked me to overhaul an existing 10-part, free email trading course they were trying to use to convert recipients to paid subscribers.
Each email in the set was more prospect/benefit oriented and contained 1 or 2 links leading to the that day's lesson page. Each lesson revealed a specific type of trading chart formation or strategy in simple terms with illustrations and then had a little 'picture' quiz - such as a bar chart asking if the viewer could spot the pennant formation - at the end to garner prospect involvement/value along with a link - 'Click here to see if you were right' - that led to the answer page.
Each answer page revealed an illustrated answer - such as the pennant formation highlighted on the bar chart, a brief description of how MarketClub's proprietary trade signals made it MUCH easier to subscribers to spot and, therefore, cash in on the signal covered in that day's lesson. And then closed with a chance to find out more about a trial membership via a link - such as "Find out exactly what MarketClub can (and can't) do for you." - which led to the text-video sales page that follows.
THE RESULT: The client's metrics showed more than a 700% increase in conversions within one month of implementing the new campaign.

What Can MarketClub Do for You?
As a person who has shown a passion for trading and investing (and an appreciation for the financial freedom and success it can give you if done right), I'm sure you've already received invitations to an endless variety of investment newsletters… trading systems… and market-beating schemes.
And you've no doubt heard every type of outlandish promise under the sun by now:
Turn $5,000 into $500,000 in the next 12 months…
From Flat Broke to Filthy-Rich with Currency Trading…
98% Wins with the Secret Trading Software Wall Street Brokers Would Kill for…
The 'Insiders' System'…
…and so on and so on.
I'm not going to make you any such promises—doing so would be an insult to your intelligence and sensibility.
I believe you deserve the truth
If you join MarketClub you will not grow rich overnight…
You won't become the next George Soros or Warren Buffett.
You won't get access to 'secret' trading software that is 'set to rock Wall Street to its core' (although you will get access to our proprietary Trade Triangle indicators which make spotting trends quicker and easier than ever before)…
And you won't magically beat the Goldman Sachs or JP Morgan Chase brokers at their own game.
So what
can

MarketClub do for

you

?

That depends on what you're looking for…

If you truly believe a few simple newsletter recommendations can double your money nearly 7 times over in under a year… that a piece of software can make you a currency master overnight… or that a main street investor has the capital or resources to outplay Wall Street titans (or should even be concerned with trying to), then perhaps you should gamble your hard-earned money on one of those other 'promises' becauseMarketClub will not be right for you.
It's About Building Wealth, Not Chasing

the Latest, Greatest Craze…

On the other hand, if you're serious about your financial future and your trading… if you understand that market trends DO have the power to deliver you consistent, reliable profits when acted on wisely… and if you're interested in growing your wealth the same way—and with the same type of tools and tactics the Wall Street trading pros do…

…then giving MarketClub membership a try may be the best investment decision you'll ever make.

Whether you're trading ETFs, stocks, or options… stock indexes, futures, or forex… blue chips, currencies, or commodities, MarketClub gives you the simple-to-use professional tools, news, and alerts you need to profit far more often… with less effort… less time… far less stress… and much greater success.

Our passion is creating superior trading tools to help you achieve these goals—no matter which way the markets move.
Do you know anyone who got rich overnight?
'My portfolio is up 100% with 80% wins'
"Over the past year of using MarketClub's Trade Triangles as the basis for my trading, my portfolio is up 100% with an over 80% win ratio.
I am very pleased to be a subscriber. What used to be a labor intensive, time consuming process now takes 30 seconds. You may consider me a loyal and constant user of your MarketClub program. I love it. Keep up the good work."
—Gene S., Florida
I'm Adam Hewison, co-founder of MarketClub. I've been in the trading business for almost 40 years. I was a successful floor trader on the IMM and IOM divisions of the Chicago Mercantile Exchange, the New York Futures Exchange, and the London International Financial Futures Exchange.
I served as a Risk Manager for a large, multi-national corporation in Geneva, Switzerland.
And I've traded alongside of, have been mentored by, and have spoken at great length with some of the world's greatest traders—including Dr. George Lane, developer of Stochastics… John Bollinger, inventor of Bollinger bands… Gerald Appell, inventor of the MACD indicator… and Jack D. Schwager, author of Market Wizards.
In other words, I have seen—and experienced—firsthand how master traders grow their wealth in the markets. And I can tell you that longshot gambles on stocks or some unheard of piece of garage software most certainly aren't it.
This is How the Professionals Do It
I don't know a single person who achieved lasting wealth by chasing after the latest, greatest investing fad.
However, I do know many traders who've achieved financial freedom and success by using time-tested tools and techniques to reliably spot winning plays while avoiding losers… to determine the direction a stock or market is most likely to move in next… and to keep their risk at a bare minimum and their profits on the rise…
'£10,000 pounds within two months, Thanks again!'
"I would like to take this opportunity, to thank MarketClub's Trade Triangle and alert system, which alerted me to the recent Cable and Dollar trade netting me £10,000 pounds within two months, Thanks again MarketClub."
—Kevin W., Great Britain
Tools that—with the help of computer and internet technology—allow main street investors and traders to profit right alongside the pros.
That is why my business partner, Dave Maher and I founded MarketClub: To provide you access to the very same type of tools, analysis, and techniques professional traders use.
And we give them to you in a format so simple and easy to use that even a 13 year old can profit with ease.
Tried-and-True Tools for the Successful Trader
As a member of MarketClub you get:
Unlimited use of our proprietary Trade Triangle Technology:

An absolute favorite with our members, this single tool can launch your trading success to a whole new level. Thanks to our

proprietary

'Trade Triangle' algorithm, all it takes is a simple glance at your chart to instantly see the daily, weekly, and monthly trend of an asset—and whether it's time to get in on the action… out before a fall… or to sit safely on the sidelines and wait for the next big move.

I promise you, even if you take advantage of just this one tool alone and ignore the rest, you WILL be amazed by the results.


'Astounding profits'
"When I started using the MarketClub, I used my signals to verify yours… now I use yours to verify mine and the profits have been astounding."
—Milt F., Virginia
Customizable auto alerts so you never miss an important move or entry/exit point again:

Price breakouts, net price changes, a sudden shift in the trend, new highs, new lows: set whatever type of alert you want and we'll make sure you get instant email notification the moment it's triggered




Talking Chart Technology:

With our patent-pending Talking Chart Technology you not only see what is happing on your chart, you also hear a concise audio explanation of what the latest trend signal means and what type of price behavior to expect in the days and weeks ahead…


Premium charting and analysis tools:

In addition to Trade Triangles and Talking Chart Technology you'll also have over 23 of the most popular technical analysis charting tools right at your fingertips


Smart Scans:

Our proprietary screener provides scans for over 24 charting patterns—allowing you find stocks, ETFs, precious metals, futures, currencies and commodities primed for large moves in an instant…


'The crystal ball of trading'
I'm now a full time trader thanks to MarketClub. I am up 150% in 2009. At times, I have come to think the direction dictated by a triangle was not going to be right, only to find out the MarketClub triangle had it right!!
I wish I had subscribed much earlier. I am VERY happy to be a subscriber and will be forever. I would not want to trade without the triangle technology today. Keep up the great job as you have found what is very close to being THE crystal ball of trading."
—Loic D., Marseille, France
Cutting-edge portfolio monitoring:

Create a personalized portfolio or watch list containing whatever mix of assets you like. Every night our system will assign each symbol in your list a score based on market action and timing thresholds—then send you an update by email to make keeping an eye on your portfolio a breeze


Full access to our entire Trade School library:

Want to learn a little more about cycles and oscillators? Curious about Keltner Channels or stochastics? Need a quick refresher on trading basics? Look no further than the

MarketClub

Trade School where you'll have instant access to over 40 audio seminars and pdf workbooks from some of the most well-known traders in the world…


A treasure trove of historical data for all your personal research and analysis needs:

Our Data Central page lets you access and download historical data in 1 minute, 15 minute, 1 hour and daily time intervals… for 233,839 symbols… from 13 different exchanges—including the NYSE, AMEX, NASDAQ, TSX, CBOT, CME, FOREX, NYBOT, NYMEX


Plus much,

much

more!
Just how powerful and profitable can these tools be?
'It has paid my membership for the next 10 years'
"Thank you so much for your videos, they are amazing and ALWAYS on the money! Your USD/JPY video was a beauty, I jumped on it at 91.8c and have ridden it to 97c and STILL GOING. It has paid for my Marketclub membership for the next 10 years."
—Scott P., Melbourne, Australia
If you had bought five global-growth ETFs at the beginning of 2000—iShares MSCI Brazil Index Fund, Market Vectors Russia ETF, WisdomTree India Earnings Fund, iShares FTSE/Xinhua China 25 and the iShares MSCI Australia Index Fund—and simply held them until this past June, you would've lost 29%.
If you bought these same five ETFs and followed the MarketClub Global Strategy Portfolio alerts to step in and out of them as the trend changedyou would have GAINED 23%… putting you well on the upside and giving you a return 52% greater than uninformed investors who merely bought and held.
This is just one example of how membership can elevate your trading to a whole new level of success.
You Also Get Access to Three Pre-Built, Model Portfolios Designed to Meet All of Your Investing Needs
Do you prefer to keep your trading as hands-off and decision-free as possible?
In addition to having all the tips, tools, insights and news you need to uncover yourown winning trades, you also get instant access to three distinct, model portfolios we've already assembled for you:
Want to profit from the immense shift in global growth underway in our world today?

You've already seen the success and gains our

Global Strategy Portfolio

has generated—a 23% gain while investors who bought and held them without applying our alerts got hit with a 29% loss…


'If only I had this 20 years ago…'
"I have been buying stocks for over 20 years, but now thanks to the technology in MarketClub I am making money TRADING stocks. It helps you make educated trades like a pro. If I would have had this advantage 20 years ago, I would be trading on an island, now I am well on my way. Thanks to MarketClub for bringing me to the inside."
—Ron L., Fort Smith, AK
Looking to bulletproof your retirement account?

The

Perfect "R" Portfolio

is just the ticket. Between January 2008 and June 2010, following the Perfect 'R' trade alerts on just four ETFs would've handed you an 8% return—versus the 32%

loss

suffered by buy-and-hold investors.



That's a 40% swing in

your

favor despite the worst financial crisis since the Great Depression. If that isn't iron-clad retirement protection then what is…




Interested in playing the profit-packed commodities boom?

Then you'll definitely want to check out our

World Cup Portfolio. Following our portfolio alerts on corn, wheat, soybeans, gold and the dollar index since July of 2007 would have multiplied your money 783.16% by June 2010. Enough for you to turn $15,000 into $117,474—or $50,000 into $391,580—in just

three years.
So you see, whether you want to profit from emerging markets… armor-plate your nest egg… or play the immense, ongoing agricultural and natural resource surge,MarketClub membership makes locking in profits as easy as can be.
Are you beginning to see why Barron's advised its readers to "keep an eye on" MarketClub, stating "it's poised to keep growing"… and why the venerable Financial Times called MarketClub an absolute "winner".
Special Offer: Save up to 25% off the
regular membership rate
How much money have hapless investors wasted on hyped-up investing fads and their pie-in-the-sky promises? $499… $699… $1,299… $2,499… even more…
'I am making more money consistently…'
"WOW! I have been trading for 13 years now, and this is the first time that I have come across exactly what I need and want!
Your triangles, scans, and charts are FANTASTIC! Using your services, I am making more money consistently, (especially in the FX).
Thank you! Thank You! Keep it Up!"
—Glenn M., Henderson, NV
Compare that to MarketClub membership:
Act now, through this special, introductory offer, and you'll get unlimited access to everything you've just seen—our proprietary Trade Triangle indicators… auto alerts… Talking Charts… Smart Scans… the Trade School audio library and workbooks… our model portfolios—all of it, for just $150 per quarter.
Want an even better deal? Join us for one full year for just $449—a 25% savings off the regular membership rate.
That amounts to just $8.63 week—less than what many discount brokers charge for a single trade.
Plus, to save you time and trouble—and to ensure you never miss a single trading signal—we'll automatically renew your membership until you tell us to stop. That way you're always up to date and always in control.
And, of course, you get it all with absolutely ZERO membership risk.
Your satisfaction is assured with MarketClub's RISK-FREE, 30-day money-back guarantee
I can't guarantee profits. No one can. But I can guarantee you this: You must be 100% satisfied with everything your MarketClub membership gives you, or it costs you NOTHING.
Call 1-800-538-7424 (TOLL-FREE)—or click here now—to select and activate the membership of your choice.
'Enough profit in 1 week to pay my membership for years'
"Congratulations on the great work you guys do on MarketClub. After just a week I had already had enough profit, based on their Trade Triangle Technology, to pay for their service for years!"
—Renato S., Brazil
Then, watch with your own eyes as the Trade Triangles automatically show you when to get into—and out of—all the money-making moves…
Discover how quick and easy keeping an eye on your investments can be with your daily, personal portfolio updates…
Enjoy nearly effortless, time-saving, profit-making power as you follow any—or all three—of our model portfolios…
Crack open the Trade School library and see just how valuable the investing insights it contains really are…
If MarketClub isn't everything you had expected and more, simply cancel within 30-days for a full and immediate refund on your membership.
It's Time to Give Those Over-Hyped Investing Fads the Shove and Get Serious about Beating the Markets
You know that betting your financial future on the latest, greatest investing fad is no better than risking your nest egg on a spin of the wheel at a Las Vegas roulette table…
You know the world's greatest traders owe their wealth and success to time-tested tools, indicators and analysis—not one-hit wonders or 'miracle' software programs…
You've seen how MarketClub makes it quicker and easier than ever before to put the same types of tools and analysis the pros use to work for YOU…
I've shown you how following just our proprietary Trade Triangle signals alone can launch your profits—and your success—to a whole new level…
I've offered you the chance to lock in savings of 25% off the regular rate for the life of your membership…
And I've even offered you the chance to test-drive your full-access membership for 30-days risk-free.
Now it's up to you…
'It has paid for itself ten times over'
"I've used other similar systems, and none of them even come close to the level of excellence that MarketClub offers. It has paid for itself ten times over. I highly recommend MarketClub for new and old traders alike."
—Steve M., Costa Mesa, CA
Are you going to continue to use the same tools and tactics you've already tried… are you going to risk your hard-earned wealth on some hyped-up fad that found its way into your mailbox… or are you going to step onto the same path to success the professionals follow?
I urge you, do not let this opportunity pass you by. Take advantage of this special, introductory offer right now, TODAY.
After all, you have nothing to lose on membership and life-changing profits to gain.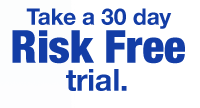 Yours for greater trading success,

Adam Hewison,
Co-founder, MarketClub
P.S. Give membership a try right now, through this special introductory offer, and I'll also include 3 FREE bonus reports with your membership: Keep It Simple, Right on the Money, and 17 Money-making Candlestick Formations—yours to keep FREE even if you decide membership isn't right for you.